It's not all about work. Pictured here is my father's 1954 Kaiser Darrin. Over the past 9 years, I've had this car restored to its original condition. Features of the car include its Fiberglas body, sliding pocket doors and three-way convertible top. Find out more about the Darrin and the car shows we'll be attending this year by clicking on the picture.
Our new project is a 1929 Essex. As restoration proceeds on this car, I'll post photos to the Cars of Special Interest page!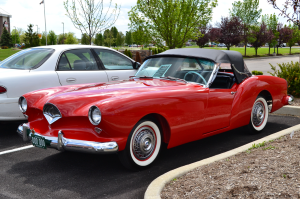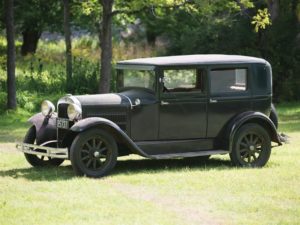 Mascot of the National Exchange Club
I am a member of the Exchange Club of Quincy Illinois. In addition to our Programs of Service in Youth Activities, Community Service and Americanism, our National Project is the Prevention of Child Abuse. You can learn more about Exchange by clicking on the picture of our mascot, Time-Out Teddy, who reminds moms and dads to take time out to be a good parent. The Exchange Club of Quincy, Illinois is affiliated with the Lincolnland District Exchange Clubs  and The National Exchange Club.
I currently serve as Vice-President of the National Exchange Club Foundation and as a Volunteer Field Representative for the National Exchange Club in the Lincolnland District.